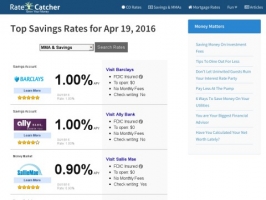 Don't just work for money, make your money work for you. We collect and compare the highest money market rates so you don't have to. Online savings accounts are secure, FDIC insured and pay much higher interest than regular savings.
---
---
Directory last updated Jun 09, 2022.
©1996-2016 Family Friendly Sites.
All rights reserved.
Family Friendly Site and Family Friendly Sites and their emblems are trademarks of FamilyFriendlySites.com