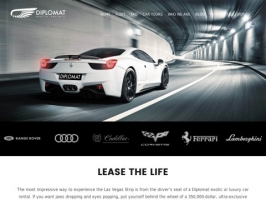 Luxury, exotic and sport cars for rent in Las Vegas. You can rent Lamborghini, Ferrari, Corvette, Mercedes, Audi, McLaren, Cadillac, Rolls Royce, Range Rover, Maserati or Bentley. Free delivery and pick up service. First 150 miles are included.
---
---
Directory last updated Jul 23, 2021.
©1996-2016 Family Friendly Sites.
All rights reserved.
Family Friendly Site and Family Friendly Sites and their emblems are trademarks of FamilyFriendlySites.com