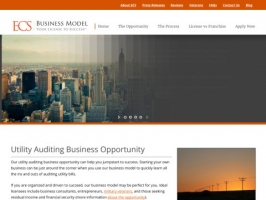 Learn utility bill auditing and help businesses in the USA. Many companies overspend by thousands of dollars; use our proven business model to recover expenses while creating a recurring stream of revenue. Check out our site to see your earning potential.
---
Web:

Telephone:

786-220-9250

Company Name:

ECS Business Model

Social Share:




---
Directory last updated Jun 09, 2022.
©1996-2016 Family Friendly Sites.
All rights reserved.
Family Friendly Site and Family Friendly Sites and their emblems are trademarks of FamilyFriendlySites.com