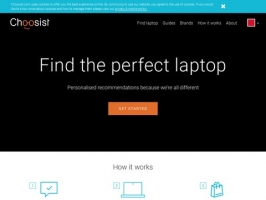 A decision-making service for the purchase of consumer goods such as electronics. Choosist captures and understands the needs of customers, works out the optimum product configuration and searches for the ideal product across trusted retailers.
---
---
Directory last updated Mar 15, 2018.
©1996-2016 Family Friendly Sites.
All rights reserved.
Family Friendly Site and Family Friendly Sites and their emblems are trademarks of FamilyFriendlySites.com