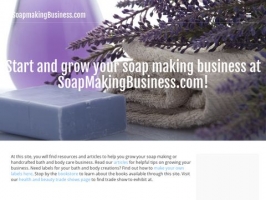 A website for those who want to start and grow a handcrafted soap and/or bath and body care business from home. The site features articles, books, and resources for the home-based bath and body care entrepreneur.
---
---
Directory last updated Jul 02, 2020.
©1996-2016 Family Friendly Sites.
All rights reserved.
Family Friendly Site and Family Friendly Sites and their emblems are trademarks of FamilyFriendlySites.com