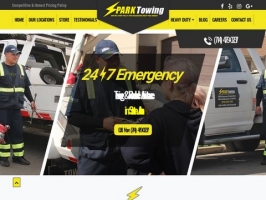 Spark Towing's team of expert tow truck drivers in Santa Ana are constantly on call, 365 days of the year. Top quality roadside help is guaranteed, 24/7.
---
Web:

Address:

501 N. Main St.
Santa Ana, California 92701
United States

Telephone:

(714) 479-0237

Company Name:

Spark Towing in Santa Ana

Hours of Operations:

24/7

GPS:

Social Share:




---

---
Directory last updated May 10, 2021.
©1996-2016 Family Friendly Sites.
All rights reserved.
Family Friendly Site and Family Friendly Sites and their emblems are trademarks of FamilyFriendlySites.com