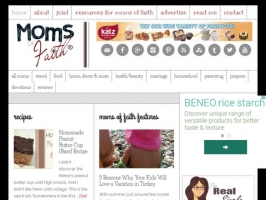 We are a community of Moms who love the Lord, support each other, and pray for one another. We offer a Daily Devotional to keep Moms spiritually fit, and we provide numerous resources for all Moms.
---
---
Directory last updated Oct 21, 2019.
©1996-2016 Family Friendly Sites.
All rights reserved.
Family Friendly Site and Family Friendly Sites and their emblems are trademarks of FamilyFriendlySites.com